EQUINE VETERINARIANS AND EQUINE HOSPITAL IN OCALA, FL
WELCOME TO Performance Equine Veterinary Services
At Performance Equine Veterinary Services, we are proud to treat equine patients in Ocala FL, and throughout Marion County. We have a multitude of equine veterinarian services such as equine surgery, and other treatment services including equine maggot therapy, equine dental, lameness evaluation, ultrasonography, equine therapy and recovery, and laminitis treatment to just name a few.
Conditions such as equine angular limb deformities should not be taken lightly. Horses and other equine patients require an equine hospital with veterinarians who specialize in treating them so we are pleased to offer our equine vet services in Ocala, FL, and the surrounding communities.
Dedicated Equine Veterinarians
Our equine veterinarians are able to take care of your prized horses and other equines, whether you show them, breed them, or just love them as pets. Our entire horse vet near you is dedicated to our patients so that they can have the very best life possible.
We often use Graston Therapy to maximize the outcomes of your horse's manual therapy treatments. The Graston Technique allows for less pain to the horse and less wear and tear on the practitioners' hands.
Equine Services in Ocala FL
Our services include general in-house equine treatments in Ocala FL to equine field surgery. Each of our services are performed by trained and caring professional veterinarians who only want the best for your horse. Whether your horse is suffering from equine angular limb deformities or requires therapy for some other situation, we have the medical knowledge and equipment to get your horse correctly on its feet. Our services include:
Emergency Equine Vet in Ocala FL
Sometimes there are dire situations that require immediate action, such as when a horse needs Laminitis treatment. Because of this, we are not just an equine vet, but an emergency equine vet. We have a veterinarian on call 24 hours a day, seven days a week. If you are in need of emergency veterinary care for your horse please call (352) 307-3690. Our veterinarians have years of experience in equine surgery and other emergency care services, so you can rest assured your horse is in great hands!
The Top Ocala Equine Veterinarians Near You
Need an equine veterinarian near you in Ocala FL you can trust? Our goal as equine vets is to provide an accurate diagnosis in order to provide recovery with the best available treatment for horses that are not performing to their full potential. If you have any questions about our equine ultrasonography, endoscopy, or equine podiatry center in Ocala FL, or any of our other equine hospital services, or need to schedule an appointment, don't hesitate to contact us today at (352) 307-3690.
We Partner with CareCredit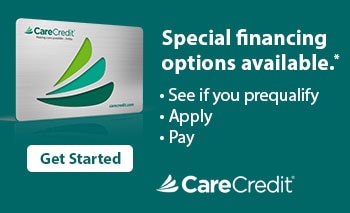 VMD, Co-Owner
Alberto J. Rullan-Mayol
Dr. Alberto Rullan founded Performance Equine Veterinary Services in 2009. This practice focuses mainly on treating performance-related problems in horses. Dr. Rullan's goal is to provide an accurate diagnosis in order to provide recovery with the best available treatment for horses that are not performing to their full potential."
Learn More
New clients are welcome
We treat each animal as if they were our own and have great compassion and skill when it comes to treating our equine patients. We understand how much you love your horse and want him or her to be healthy so it is our goal to give your beloved equine the veterinary care that he or she deserves. Call today for the best equine vet in Ocala FL.
Performance Equine Veterinary Services
PUTTING OUR CLIENTS FIRST
OUR OCALA FL EQUINE SERVICES
Brothers - Dr. Alberto Rullan & William Rullan
VISIT OUR STATE OF THE ART OFFICE
REQUEST YOUR NEXT VISIT TODAY!
Our Mission


We transform EQUINE patients to reach their peak performance abilities!
Our Vision


To help 1 million horses